Transforming parking to meet the changed commute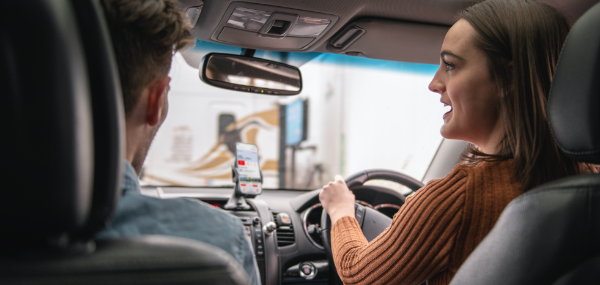 Parking has its role to play in attracting COVID-weary workers and visitors back to the CBD. Parkers are looking for more flexible solutions that meet the new commute, employers want new ways to incentivise staff back to offices and real estate owners are seeking ways to create long term loyalty.
Workplace flexibility is here to stay. According to the Property Council's latest office occupancy survey, the number of Australians working from the office has bounced back to pre-Omicron levels. However, Reimagining our Economic Powerhouses, a report published by the Property Council and EY last year, found 3.3 days in the office is now the average preference.
Wilson Parking's own parking data reflects the finding of the report, seeing a notable trend in people parking 3 days per week, typically Tuesday - Thursday.
"To encourage people back into the cities to work and support businesses, parking operators, employers and commercial real estate owners need to 'earn the commute' – we must respond to what our customers value the most: flexibility, value, and ease," says the CEO of Wilson Parking Australia, Stephan Wuffli.
"Our data shows that commuters are not returning to the previous norm of 5 days in the office and research from our customer surveys shows that commuters want more flexible digital parking solutions to meet the new way that they commute. We've listened to our customers and their new demands and developed new digital Monthly Subscriptions and Daily Pass Bundle products that deliver this."
Wilson Parking has integrated its Monthly Subscriptions service, into the Wilson Parking App. This makes it easier for customers to purchase a Monthly Subscription and request a reserved bay, which was previously a manual process that required an email or phone call to a customer service representative.
The new in-App Monthly Subscription was soft-launched over the holiday period, to just a selected number of car parks. Despite the holiday timing and, at a time when some cities still had Omicron-related restrictions, the reception was very positive. In just a short time, 40 per cent of new subscriptions came through the App. Furthermore, 50 per cent of subscription purchases and quote requests were made outside of standard business hours – these could have been lost requests if not available through the App.
To further enhance the parking experience, Wilson Parking will soon be launching a bundle product to help regular customers get even more benefits from their parking and loyal custom.
"These products are quite a transformational shift for the parking industry. By creating more flexible models, we are allowing customers to still benefit from price discounts typically linked to fixed subscriptions – but without the lengthy lock-in contracts" says Stephan Wuffli. "By creating these products as part of the Wilson Parking App, customers benefit from a single account to manage all their parking needs within the palm of their hand. We think commuters to the CBD will embrace this".
For more information on Wilson Parking's industry Insights and the new flexible solutions visit Wilson Parking's dedicated pages at parking.com.au or contact one of the Wilson Parking team.