Flexible solutions for a flexible workforce: Wilson Parking launches Shuffle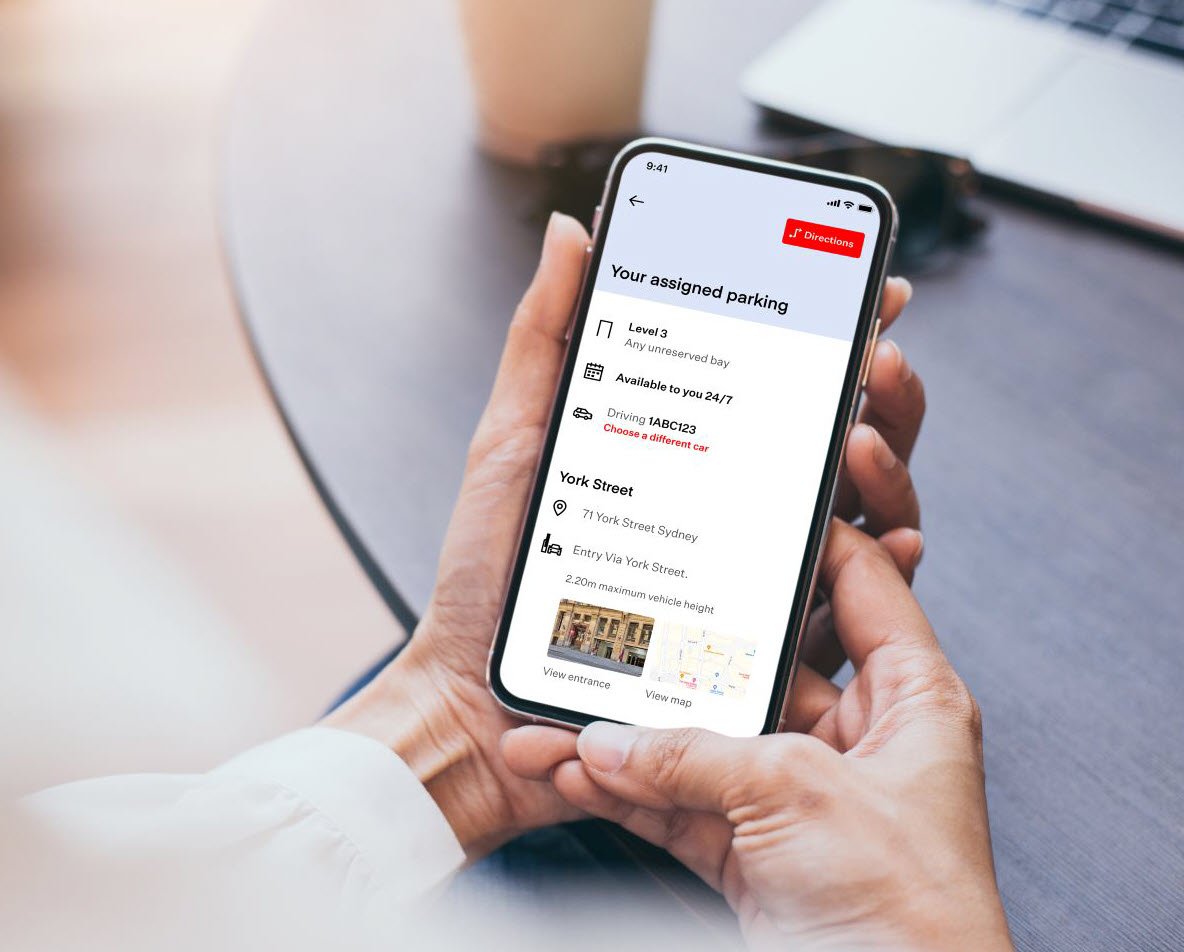 Australia's largest car parking operator, Wilson Parking Australia, is changing how landlords, owners and employers can optimise parking in response to changed commuting habits and an intense race to attract and retain talent in the new hybrid workforce.
Wilson Parking launched Shuffle, a new technology platform and app at the 2022 Property Council Congress – providing a solution to the challenge for employers to implement new ways to manage and maximise the usage of their parking capacity, while also providing a solution that is easy for employees to use.
Wilson Parking Chief Technology Officer, Paul Sidwell said, "Flexible commuting and hybrid working is here to stay and changing commuting behaviours are forcing landlords and employers to reevaluate their parking requirements and how they optimise them. There is a need for tenants to better manage staff, fleet, and guest parking – providing a more convenient way for staff and guests to access parking when they need it. Shuffle is an enterprise solution with the flexibility for employers to self-manage employees and encourage the commute back to the office".
Research shows that one in four commuters are changing the way they travel to work with most of them switching from public transport to private vehicles. Companies are constantly adopting new ways to accommodate those workers driving to work in private vehicles. From a parking perspective, that means offering parking to a wider range of employees than before.
Paul Sidwell continues, "Our parking data continues to map alongside the office occupancy and trends for hybrid working, with commuters generally coming into the office three days a week between Tuesday – Thursday. The challenge for employers is to implement new ways to manage and maximise the usage of their parking capacity, while also providing a solution that is easy for staff to use.
With Shuffle, employers are able to optimise their parking and shuffle bays between multiple staff members, or guests. For example, reserved parking bays that are traditionally used by one employee could be shared by multiple employees, either on an assigned basis or available to book on demand for different teams. The Shuffle app allows staff to book parking for the days that they are in the office, freeing up the parking bays when they are not. Shuffle also supports Guest Parking with a simple booking process for internal and external visitors.
Shuffle provides an end-to-end parking management technology solution, allowing companies to maximise their available parking allocation. Shuffle is not limited to Wilson Parking car parks and is available in public or private car parks. It provides commuters access to car parks via the Shuffle app, either via Bluetooth or QR code. If no staff parking is available for the booking time, overflow parking options are available for parking in nearby Wilson Parking public car parks.
Shuffle comprises three key elements: an Administration Portal, Staff Parking App and enterprise-grade Shuffle Access solution. The platform is designed to meet the highest standards of security and privacy expected by corporates.
Organisations will also benefit from advanced reporting via the Administration Portal, which offers intuitive utilisation dashboards, and detailed reports available for export and download.
Developed by Wilson Parking's team who created the award-winning Wilson Parking App, Shuffle leverages Wilson Parking's proven technology expertise, allowing employees to easily and quickly make bookings, access their parking entitlements and manage their profile.
For further information on Shuffle, contact our business team and select Corporate Services, Shuffle.