Wilson Parking announced as the official Parking Partner for the McDonald's Monopoly competition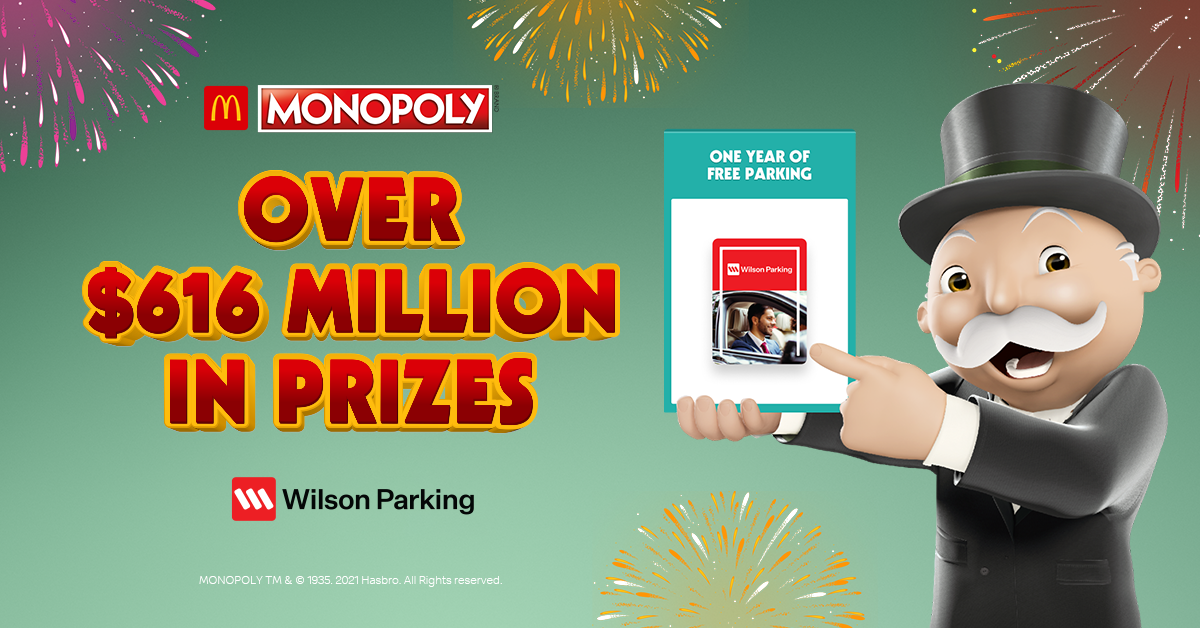 Wilson Parking Australia is pleased to announce their partnership with McDonald's as the official parking partner for the Monopoly Game at Macca's, contributing to the record-breaking $616 million worth of prizes to win.
The game started on 1st September and ends on 19th October 2021 and is applicable to anyone that purchases a selected menu item. The consumer simply peels the ticket on the packaging to reveal if they have won.
As part of the promotion, Wilson Parking will provide a combination of instant win and major prizes.
Stephan Wuffli, Wilson Parking Australia CEO comments, "We are very excited to be a part of this iconic competition and to offer McDonald's customers a chance to win Free Parking. The opportunity to promote our services alongside other leading Australian brands attracted us to be a part of this competition, providing market leading channels that will attract new customers to use our car parks and industry leading App."
The Monopoly Game at Macca's will launch across all its restaurants on 1st September, supported by an advertising campaign, featuring all prize contributors across TV, radio, billboards and online.
For more details on the competition visit mcdonalds.com.au/monopoly-2021